It's with no small amount of pride that we'd like to announce the release of EJBCA 6.14, one of the most feature rich releases to come out in a long while. Let's get straight to it, because we have quite a bit to discuss.
Features
The Certificate Management REST API
A long requested and requested feature is for EJBCA to support a spick and span new REST API, and EJBCA 6.14 introduces the first iteration of our EJBCA REST Interface.

So far we've only implemented basic certificate management methods, and we'll be slowly moving on with implementing more powerful features in the near future. You'll find the complete offline API as a part of our documentation here, or deployed locally with your EJBCA installation. For those of you wishing to integrate with EJBCA using REST we deploy Swagger on non-production installations in order to expose the API. Just like with all new protocols added to EJBCA, the REST API is disabled by default and needs to be manually activated.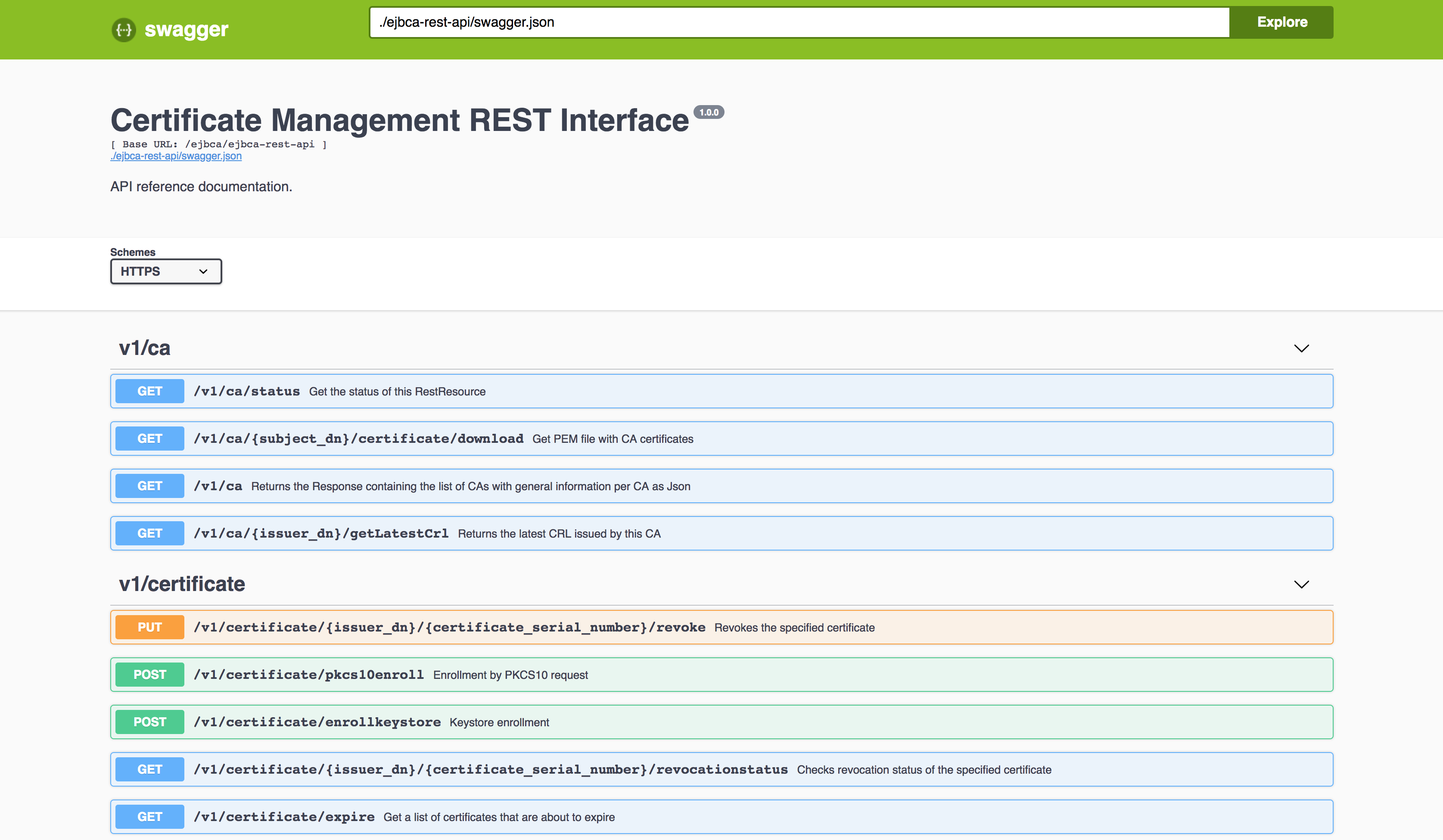 Complete Proxification of the EJBCA Web Services API
A huge milestone for the EJBCA, we put in a huge effort into providing proxification for nearly all EJBCA WS calls. This means that CAs relying on communication with 3rd party applications can now be placed behind an outgoing-only firewall, with communications being relayed through an EJBCA RA.
Roadmap Update
We're now looking forward to Q3 and EJBCA 7.0, which will be our next Common Criteria candidate. In doing so our goal is to make the complete technology leap from JSP to JSF in our CA UI, a first step to greatly improving the usability of EJBCA. Be also aware that EJBCA 7.0 will drop support for JDK7, so if you haven't upgraded to JDK8 or later yet we strongly recommend doing so.
Change Log: Resolved Issues
For full details of fixed bugs and implemented features in EJBCA 6.14.0, refer to our JIRA Issue Tracker.